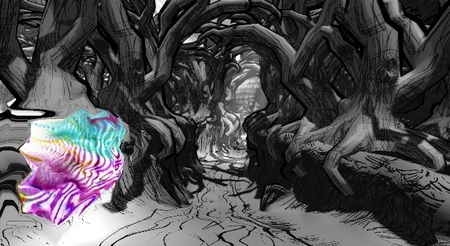 This years EGX had a ton of great indie games. But some of the best were pretty surprising. There are some unique and pretty spectacular games on the horizon, and here are a few we thought were the best:
How to be a Tree
This game looks sort of fantastic. It's literally a game about how to be a tree. In order to play the game properly, you simply sit back and stare at your tree, not moving. Should you choose to use the controls, and be a rebel, and the game will have hilariously entertaining ways to reprimand you for not conforming to what's expected of a tree.
Elite: Dangerous
This spectacular space flight sim is being developed with the Oculus Rift in mind. Complete with controls and game design that are meant to bring out the best of virtual reality.
The Magic Circle
A delightful adventure that's all about smashing the fourth wall. Putting you in the shoes of someone trapped inside an unfinished videogame. Complete with horrible textures, a lack of color, and unfinished mechanics. Your job is to either finish the game, or destroy everything from within.